Written by Tamara Embry of Smith-Embry Insurance Associates, Inc.
Any type of property loss can be devastating. The last thing you need to worry about is reporting the claim to your insurance carrier and the next steps to take. Can you even find your insurance carrier's phone number? Your insurance documents may have been lost in the event causing your loss. If you cannot find a phone number to contact your insurance carrier directly, call your insurance agent to report the claim on your behalf.
It IS extremely important you contact your insurance carrier's claims department or your insurance agent as quickly as possible. The sooner you report your claim, the sooner the insurance carrier can have an adjuster on your property to assess your loss and begin the claims process. The adjuster is there to help you so be sure to provide them with as much information as possible.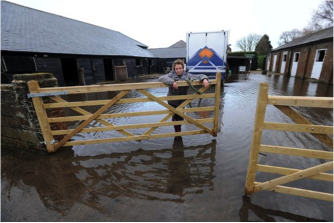 The next step, after contacting your insurance carrier or agent, is take necessary steps to prevent further damage to your property. If you have lost a portion of a structure's roof, you should cover the open area with tarp or some other material to prevent damage to the interior of the structure. You may want to move any property from within the structure to another location to prevent damage from the elements.
You should contact at least two contractors or builders to get estimates for the cost to repair or rebuild the structures that have been damaged or destroyed. If the devastation is widespread in your area, be patient in getting quotes as it could take some time to get a contractor on your property.
Your insurance policy should provide coverage for your temporary stay in a hotel or for an apartment rental if your house is inhabitable. Be sure to keep receipts for the stay in a hotel or apartment, and your meals if staying in a hotel. The "loss of use" on your dwelling coverage should reimburse you for these expenses.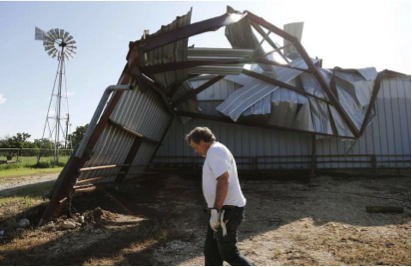 Some policies may provide "loss of use", "business expense" or "extra expense" on your farm structures. If your policy provides this coverage, you have a commercial operation and must rent stalls at another location for the boarding of horses, owned & non-owned, your insurance carrier should reimburse you for those rental expenses.
Finally, if you need assistance in the handling of your claim, your insurance agent should be able to provide you help. Although your agent is not directly involved in the handling and settlement of your claim, they should still be able to provide assistance in the claims process.
See our Ad in the Texas Horseman magazine